EAC market access certification mark and its use
EAC mark is the most prominent part of the EAC certification renewal. The decision to bring the EAC mark in force goes back to 02.09.2011.
EAC mark principally corresponds to the European CE mark; it is mandatory for products that are certified to meet the requirements of the Customs Union Regulations.
Certified products must be marked by EAC mark if it is intended for the markets of the Eurasian Customs Union of Russia, Kazakhstan, Belarus, Kyrgyzstan and Armenia.
EAC mark should be fixed firmly and displayed prominently. If the mark cannot be fixed on the product, it should be on the packaging. EAC mark should be, for example, in the operating instructions and other documents. EAC mark on the product or on the packaging indicates that it has been tested according to the relevant requirements and meets the requirements of TR CU, i.e. the product itself is certified.
EAC mark
EAC stands for Eurasian Conformity. The EAC mark can be positive or negative. In any case, the EAC mark should be visible to the client and the authorities in the time of purchase or importation into the territory of the Customs Union.

The instructions, which specify the mark size, do not determine its size, and only say that the basic size should not be less than 5 mm. Letters should be straight, and width and height of the mark should be the same.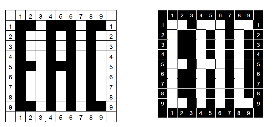 The manufacturer and the sellers have the right and are obliged to fix the EAC mark, if the EAC and TR CU certification is obtained. It is absolutely prohibited to use the mark, if the certification is not undergone and the certificate is not issued.
EAC EX mark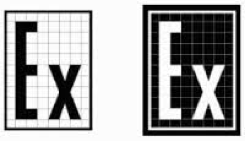 EAC EX mark should be used on any product, which relates to the conditions specified in TR CU 012/2011, in the case of the issuance of EAC EX certificate.
---
You can contact us or send a request to get a quotation
Make sure that the goods can be imported to the territory of Russia and Customs Union. At "Markinvest Oy" you can get required certificates for export to Russia and Customs Union: Ukraine, Belarus and Kazakhstan.
---
Markinvest Oy member of business consultants union (LJK). Consultants of LJK meet approved international ethic rules and meet high requirements established to experience and training. Members of LJK are controlled by ethic committee.
MarkInvest Oy
Tel. (03) 752 1810
Karjalankatu 35 A, 15150 Lahti, Finland